3D printing oriented design: geometry and optimization
(Siggraph Asia 2014 Course 031)
09:00 - 12:45, Friday, 05 December, 2014
Rose Hall 3, Shenzhen Convention & Exhibition Center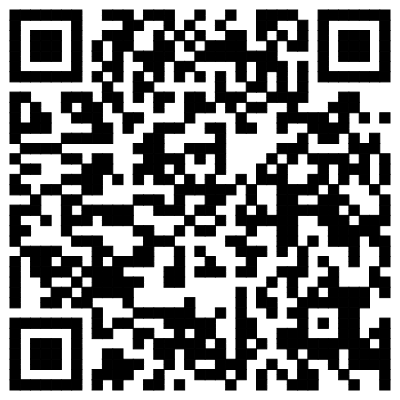 ---
Description

3D printers have become popular in recent years and enable fabrication of custom objects for home users. The promise of moving creations from a virtual space into reality is truly tantalizing and its applications go far beyond basic manufacturing and rapid prototyping. However, many obstacles remain for 3D printing to be practical and commonplace.

In this course, we will review the recent researches on computational techniques of 3D printing which have received considerable attention for assisting users to generate desired manufacturable objects. Then we will discuss about some other shape design problems in 3D printing.
---
Level
---
Prerequisite
Basic background in computer graphics and particularly geometric modelling and processing.
Working knowledge of fabrication/3D printing recommended but not required.
---
Intended Audience
Graduate students
Practitioners, and researchers interested in 3D printing and fabrication
Graphics researches and shape design in 3D printing
---
Presenters
---
Short Bios
Ligang Liu
University of Science and Technology of China (USTC), China
Ligang Liu is a professor at the School of Mathematical Sciences at the University of Science and Technology of China. He received his B.Sc. in applied mathematics (1996) and his Ph.D. in computer graphics (2001) from Zhejiang University, China. Between 2001 and 2004, he worked at Microsoft Research Asia. Then he worked at Zhejiang University during 2004 and 2012. He paid an academic visit to Harvard University during 2009 and 2011. His research interests include digital geometric processing, computer graphics, and image processing.
URL: http://staff.ustc.edu.cn/~lgliu
¡¡
Charlie C. L. Wang
Chinese University of Hong Kong (CUHK), China
Charlie C. L. Wang is currently an Associate Professor at the Department of Mechanical and Automation Engineering, The Chinese University of Hong Kong. He gained his B.Eng. in Mechatronics Engineering from Huazhong University of Science and Technology, M.Phil. and Ph.D. in Mechanical Engineering from The Hong Kong University of Science and Technology. He is a Fellow of the American Society of Mechanical Engineers (ASME). Dr. Wang serves on the editorial board of a few journals including Computer-Aided Design, ASME Journal of Computing and Information Science in Engineering, and International Journal of Precision Engineering and Manufacturing. He has received a few awards including the ASME CIE Young Engineer Award (2009), the CUHK Young Researcher Award (2009), the CUHK Vice-Chancellor's Exemplary Teaching Award (2008), the Best Paper Awards of ASME CIE Conferences (in 2008 and 2001), and the Prakash Krishnaswami CAPPD Best Paper Award of ASME CIE Conference in 2011. His research interests are geometric modeling, design and manufacturing, and computational physics.
URL: http://www2.mae.cuhk.edu.hk/~cwang
¡¡
Ariel Shamir
Interdisciplinary Center Herzliya (IDC), Israel
Ariel Shamir is a Professor at the school of Computer Science at the Interdisciplinary Center Herzliya in Israel, where he is currently the vice-dean. Prof. Shamir received his Ph.D. in computer science in 2000 from the Hebrew University in Jerusalem. He spent two years at the center for computational visualization at the University of Texas in Austin. He was a visiting scientist at Mitsubishi Electric Research Labs in Cambridge MA (2006), Disney Research Boston and MIT (2013). Prof. Shamir has numerous publications in journals and international refereed conferences, and a broad commercial experience working with, and consulting numerous companies including Mitsubishi Electric, Disney, PrimeSense (now Apple) and more. He is an associate editor for Computer Graphics Forum and Computers and Graphics journals. Prof. Shamir specializes in geometric modeling, computer graphics and machine learning.
URL: http://www.faculty.idc.ac.il/arik
¡¡
Emily Whiting
Dartmouth College, USA
Emily Whiting is an Assistant Professor at Dartmouth College in the Department of Computer Science. Her research spans topics in 3D fabrication, architectural geometry, masonry structures, procedural modeling, and computer-aided design. Previously, she was a Postdoctoral Fellow at ETH Z¨¹rich in the Interactive Geometry Lab, supported by the Marie Curie/ETHZ Fellowship. Emily completed her PhD at MIT in Computer Graphics & Building Technology. She has a M.Sc. in Design & Computation from MIT and a Bachelor degree in Engineering Sciences.
URL: http://www.cs.dartmouth.edu/~emily
---
Syllabus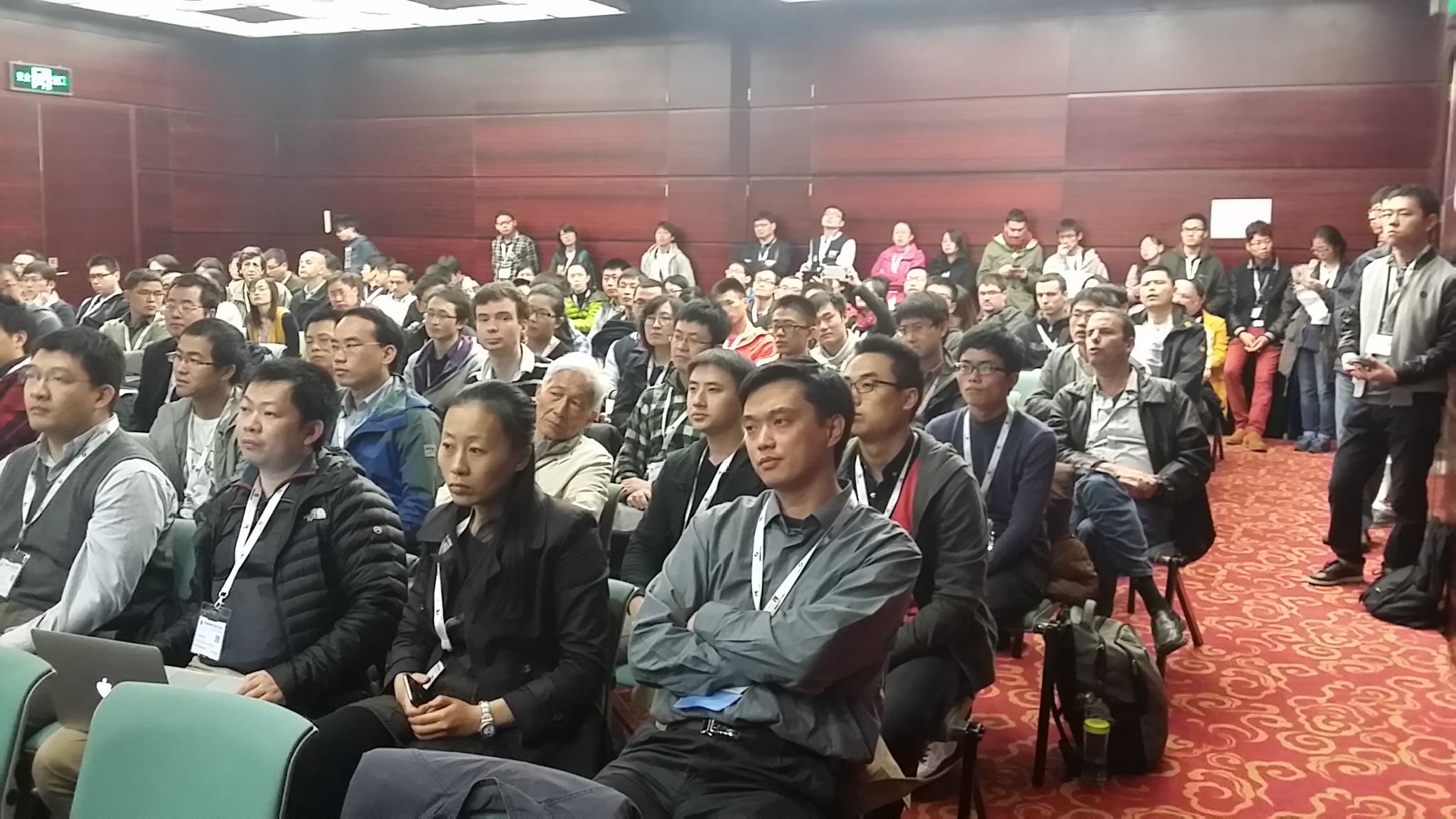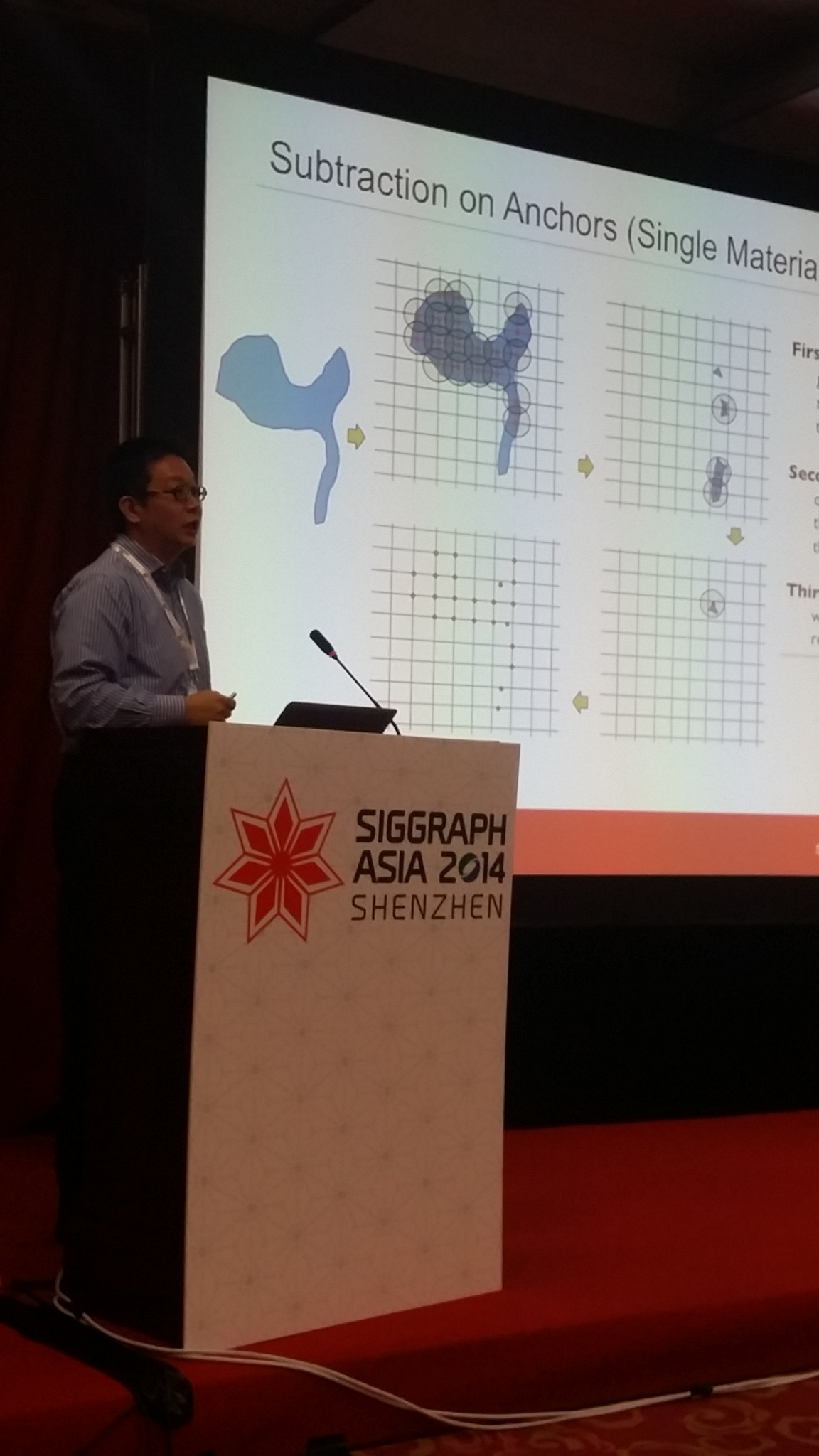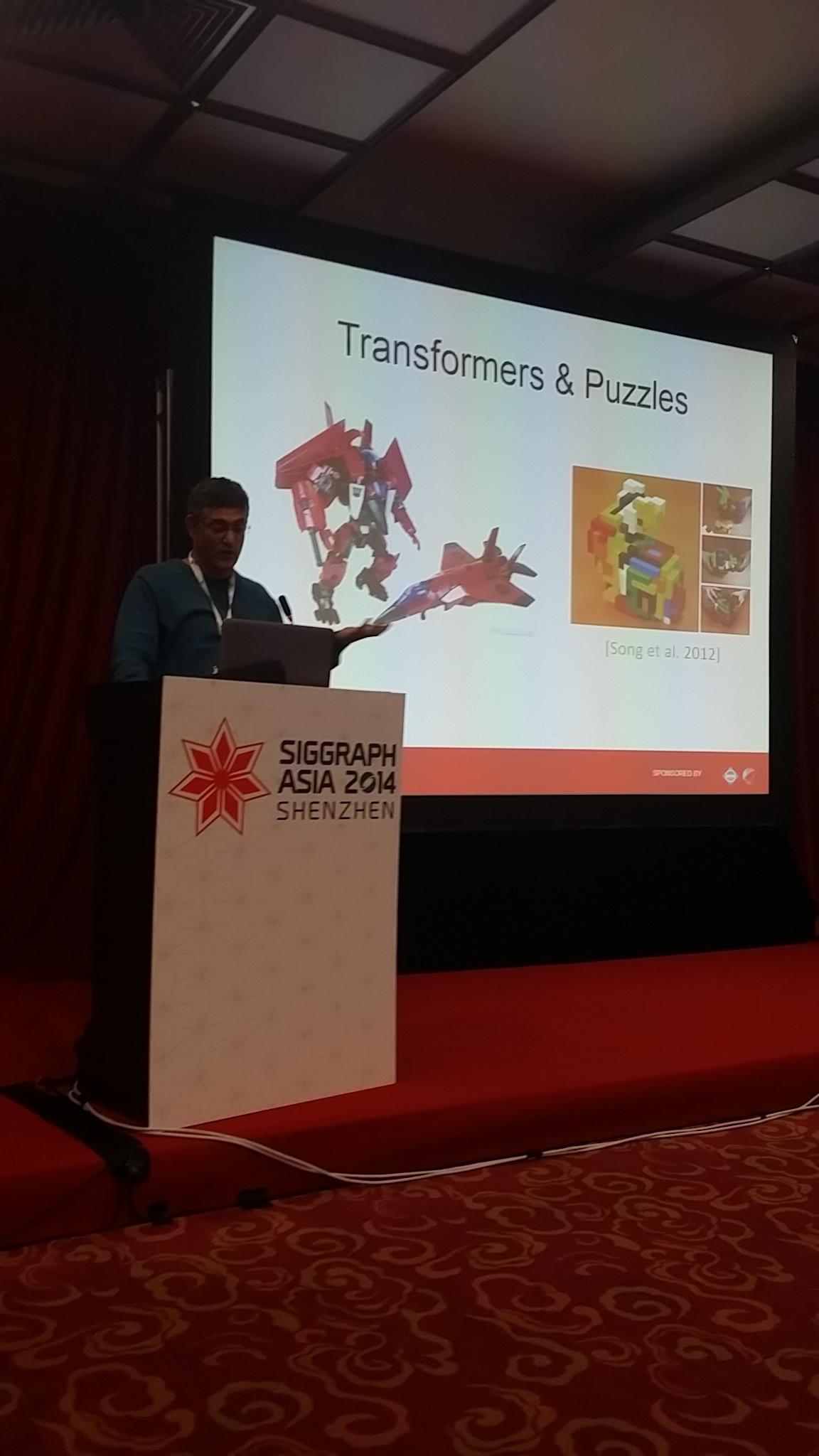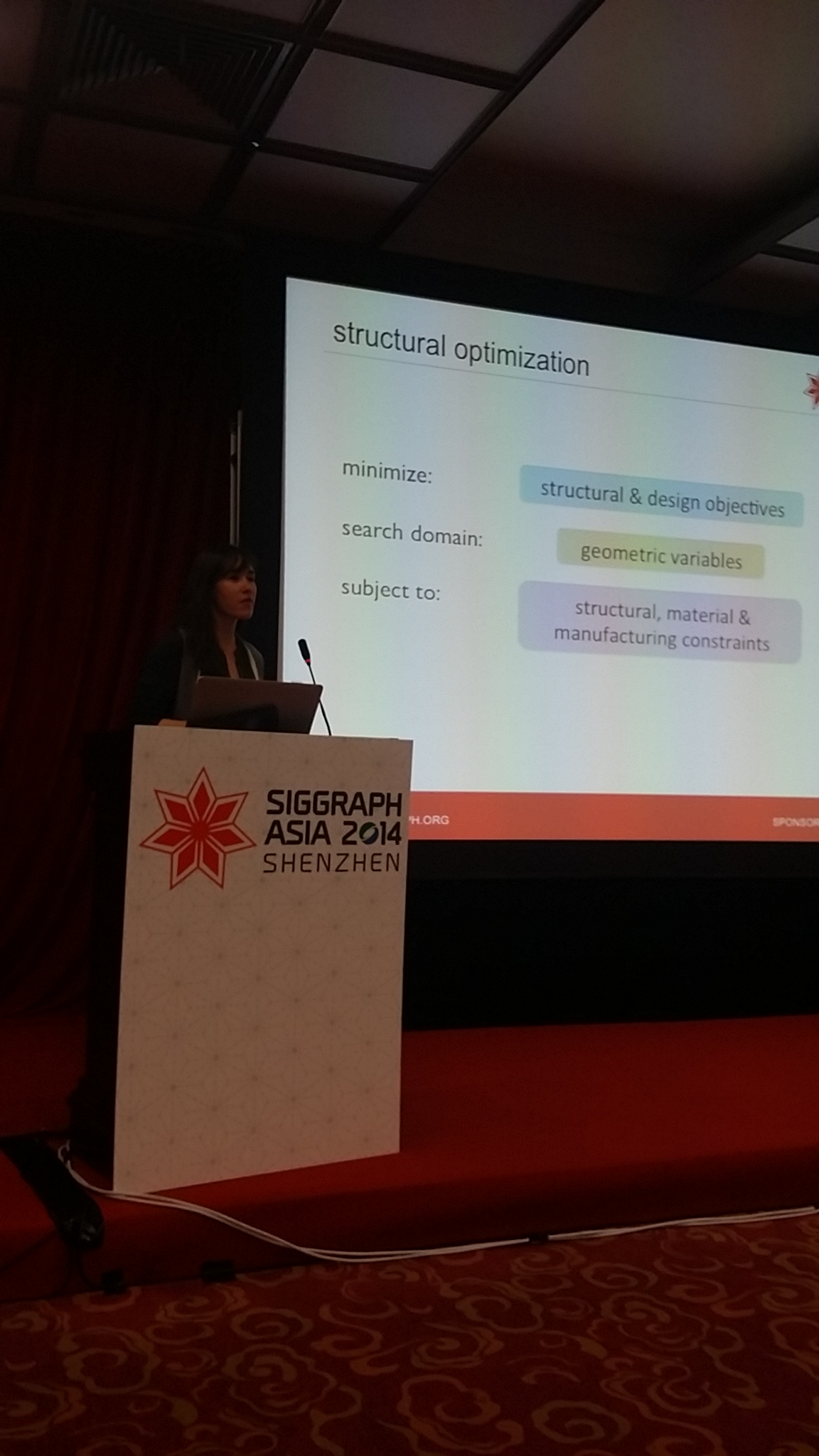 ---
Resources
---
Comment and Feedback
¡¡
If you cannot see and post your comment in the following editor box, please send your comment and feedback to Ligang Liu (lgliu@ustc.edu.cn) via email.
Your comment and feedback on this course are welcome. We will improve our course based on your comment and feedback. You can also send your comment and feedback to the lecturers directly. Thank you!
For non-Chinese visitors, we are sorry that the following feedback UI is in Chinese. You can input your comment in the textbox and then click the button . Then after you input your email and your nickname (anything you want) you can post them in this webpage.