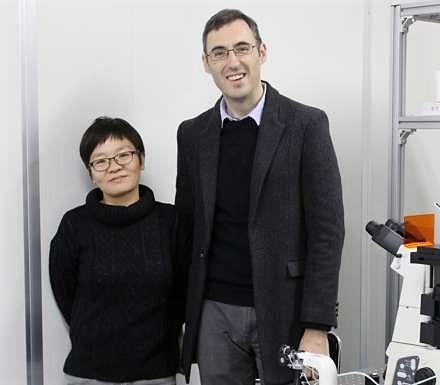 Laboratory News 2022
Mar 21, 2022: Extra congrats are in order for Ma Ying, Kaiqin and Prof. Gao Peng as their recent paper was highlighted by Optica as their image of the week! (edit 04/07: and one of March 2022's top downloads!!)
Mar 3, 2022: Congratulations to Ma Ying, whose paper with Kaiqin and Gao Peng (of Xidian University) is out at Optics Express! He's taking the Ultra-Oblique QPM system developed in our lab to his new position in Prof. Gao's lab, with a few big improvements to the simplicity and power of the system.
Feb 4, 2022: 虎年快乐!Happy Tiger Year to all. As a New Year's gift, Yang Pan's article on eliminating halo while improving contrast in 3D phase microscopy through tailored inverse filtering is published at JOSA A!
Jan 4, 2022: It is with great sadness that I report that my friend and colleague Mark Sterling has passed away (obituary). Mark was perhaps the most unique mind I've ever known, and he will be sorely missed.